Back to Home--->Waste Audits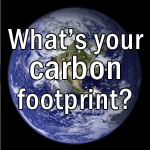 CSRplus
WASTE AUDIT SOLUTIONS


Goals and Objectives

Waste audits performed by CSRplus Vermicast Industries are designed to:
Categorize and quantify waste composition;


Calculate current diversion rates for recycled and reused materials for the purpose of determining the effectiveness of diversion programs at the facility;


Identify opportunities for improvement or expansion to existing diversion programs;


Document the audit as per Ontario Ministry of Environment and EnergY Requirements (ONT. REG 102/94).


Waste Audit Process

Waste audits are conducted on-site or off-site at a waste transfer facility. Typically a one to three day waste sample is obtained to determine the amount and types of waste generated daily. Whenever possible it is recommended that random samples are used to determine results.

Factors that affect cost:
1. On-site audits reduce transportation costs and costs for use of transfer facilities.
2. Duration of sample period.
3. Area-Breakdown.

Information required to complete the report includes:
1. Number of operating days.
2. Historical waste and recycling tipping records (minimum for last three [3] months).
3. Copies of prior year assessments.

All CSRplus assessments comply with the Ontario Ministry of Environment and Energy's Guide to Waste Audits and Waste Reduction Work Plans. Quantities and frequency of recyclable material removal are determined with the aid of your waste haulers and your staff. Waste categories are established prior to the audit based on Ontario Ministry of Environment and Energy guidelines.


Who Must Comply?


Retail Shopping Complexes (Floor area of at least 10,000 square metres);


Retail Shopping Establishments (Floor area of at least 10,000 square metres) ;


Office Buildings (Any building with at least 10,000 square metres);


Large Manufacturing Operations ( Greater than 16,000 employee hours in any calendar month (400+ employees). The Ministry doesn't use this rule - it basically seeks compliance from all manufacturers.)


Hospitals (Any public or private hospital.)


Restaurants ( Restaurants, including take-out restaurants, with gross sales for all Restaurants operated by the owner in Ontario exceeding $3,000.000;


Educational Institutions (Any educational institution or campus if at any time during the calendar year has more than 350 persons enrolled.